We are fully capable of providing realistic 3D animations and visuals to accurately present the facts supplied by subject matters experts and witnesses into compelling presentations.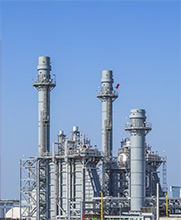 Credentials & Expertise
The work often provides "impossible views" inside machinery, equipment or facilities – views impossible to capture with a camera – that are often necessary to tell a story to an audience, judge or jury. Our presentations allow viewers to experience the facts of a case first hand and witness events as if they were there as they happened.  Some examples of how we have used this type of technology are: to show patent infringement, industrial accidents, chemical explosions, fires, environmental impact, medical conditions and procedures, how-to mechanical operational and failure, training and crime scenes – just to name a few.
We offer an introductory engineering consulting program we call Initial General Consulting which consists of engineering hours at a set cost which later can be credited back to the client if an engagement contract is signed with us thereafter.  We find with this type of program, we are able to work closely with the client and help them develop what the objectives are for their end result.
Information on our Experts is as follows:
Our Specialized Areas of Strengths include:
Project design and management
Maintenance and operation support
Equipment reliability and strategic planning
Performance analysis and enhancement
Training, seminars and discussion groups
Preventative action
Failure investigation
Industries we highly service and focus on helping with their growth:
Petrochemical
Oil and Gas
Energy
Our expert team members have a vast array of skill sets of expertise and experience in the following areas:
Accident investigation
Analytical testing
Boilers
Cogeneration & Combined Cycle Power Plants
Combustion Engines
Compressors
Corrosion
Design Engineering
Document Examination
Electrical Engineering
Equipment & Machinery
Evidence Analysis & Preservation
Explosions
Failure Identification & Examination
Fuels
Furnaces
Gas Turbines
Industrial Engineering
Information Technology
Insurance Cases
Intellectual Property, Trade Secrets & Technical Know How
Judgement Recovery
Lubricants
Machine Guarding & Control Systems
Materials Engineering
Mechanical Engineering
Metallurgy
Oil & Gas
OSHA
Patent Infringement and Feasibility
Performance & Efficiency Analysis
Petrochemicals
Pipelines
Pre-commissioning & Commissioning
Professional Engineering
Property & Casualty
Pumps
Refineries
Risk Management
Safety Engineering
Shut Downs & Scheduling Delays Analysis
Software Engineering
Steam Turbines
Structural Engineering
Training
Turbomachinery
Valves